At St Mary's Primary School, Enrichment and Extension is designed for students from Year 2 to Year 6 who excel in their learning. What programs are available? How are students selected?
Keep reading to find out what you can expect from our Enrichment and Extension Programs.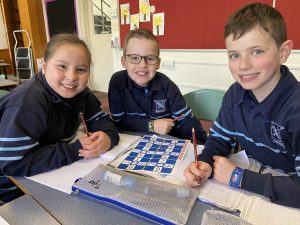 Having your child be invited to take part in one or more Enrichment and Extension Programs during Primary School can provoke a variety of emotions in parents, including pride about their child's academic abilities and perhaps concern about how their child will be impacted if they are being removed from the classroom to take part in these programs. Naturally, a range of questions surface about the benefits and effectiveness of these programs, the number of time students will be removed from their peers in the classroom and how what takes place in the enrichment programs relate to the daily curriculum in the classroom. 
At St Mary's Malvern East, we understand the importance of communicating clearly and effectively to our families. As such, we hope this blog will guide you through our Enrichment and Extension Programs to help clarify the process and how each program works. 
Why St Mary's Enrichment and Extension Programs? 
At St Mary's Primary School we understand that each student is unique and that each student learns differently, therefore requiring a personalised teaching and learning approach. Some students who experience exceptional growth and progress in core curriculum areas such as reading, writing and mathematics, they may benefit greatly from opportunities to further extend and enrich their learning. 
So, what makes St Mary's Enrichment and Extension Programs different?
All programs are

personalised and adaptable to meet the needs of students

An experienced teacher facilitates all programs.
Our programs are designed to provide students with ongoing opportunities to flourish, further enriching their confidence, skills, knowledge and a positive mindset towards successful lifelong learning.
How Are Students Selected?
At St Mary's School, our curriculum planning, delivery, assessment and reporting is guided by our belief that children learn best when:
Each individual is treated as unique and worthy of love and understanding.

Each individual is given equitable access to education.

Respect and trust are valued.

There is a sense of community among students, staff and families.

The learning is safe and secure.

Students and staff are encouraged to strive for excellence.

Self-esteem and self-confidence are nurtured.

There is a focus on individual needs.
Our Intervention Team meets fortnightly to support our Enrichment and Extension Programs and to discuss student growth and progress. Our Intervention Team is made up of our:
Principal

Mathematics and English Leaders

Reading and Mathematics Intervention teachers

Learning Diversity/Teaching and Learning Leader

When necessary, classroom teachers and Learning Support Officers may attend.
A key focus during these regular meetings is to review and analyse a range of data sets and to monitor, evaluate and make recommendations about potential additional strategies. Specifically the team helps to determine which students may benefit from one or more of our Enrichment and Extension Programs.
If your child is invited to join one of our Enrichment and Extension Programs, you will initially be told by the classroom teacher, followed by a formal letter from the school, outlining program details, any home support requirement, and seeking permission for your child to take part in one of the programs.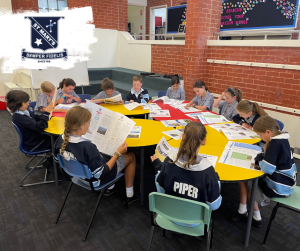 Our Enrichment and Extension Programs
Over recent years we have offered our students a range of Enrichment and Extension opportunities, including, but not limited to; ATOM Photography Competition, The Australian Catholics Young Voices Award, Dorothea Mackellar Poetry Awards, Mary-Go-Round Student Newspaper and Mathematic Enrichment (including Maths Olympiad). 
Further information about each of these Enrichment and Extension Programs has been included below.
ATOM Photography Competition
Selected students are provided with the opportunity to express themselves through photography, by participating in a photography competition run by the Australian Teachers of Media Inc (ATOM).
ATOM is an independent, not-for-profit, professional association that has been promoting the study of media and screen literacy for over fifty years. Their goal is to empower students, teachers, parents and film enthusiasts to analyse and better understand screen products.  
During 2022, students involved were challenged with the task of using photography to depict the theme of Hope. They were encouraged to explore different concepts and ideas, and to be creative with their photography when responding to the theme. They also accompanied their entry with 300 words describing their approach to the theme and an explanation of the three photos they submitted.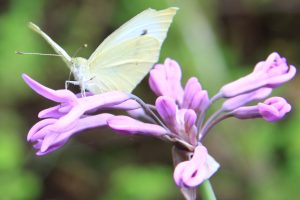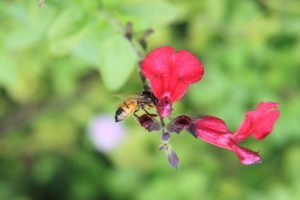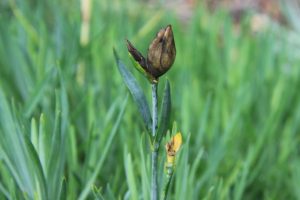 photo entries from a Year 4 student, 2022
The Australian Catholics Young Voices Awards
Students selected to take part in this program are encouraged to use their voices to help make a difference. Young people have the ability to dream of a better world, and the passion to inspire change. What difference might your voice make? 
In 2022, the theme for this year's Young Voices Awards is 'Media for good'. We all know that the media can be a powerful influence on society. The purpose of this award is for students to use that power to make a positive difference in the world. Do you have something you want to say? Is there an issue you're passionate about? Do you know an inspiring story you want to share? Here's your chance to be heard. 
Whether it's by crafting an inspiring article, capturing some profound images, or recording an informative podcast or video – students have the opportunity to get inspired and creative and make a difference.
…I strongly believe that we need to listen to Aboriginal people and change the traditions of Australia Day. We need to move the date away from the day they lost their ancestors and their home. To move forward in our understanding of the Indigenous culture we need to acknowledge their grief surrounding Australia Day celebrations and do something about it. Sometimes it's better to break bad traditions than to keep doing them just for the sake of traditions….
– Excerpt from Year 6 2021 entry –  
Highly commended in the competition
Dorothea Mackellar Poetry Awards
For this program, selected students are provided with the opportunity to participate in a nationwide competition that celebrates Dorothea Mackellar, and what has become Australia's most quoted and best loved poem, My Country.
The Dorothea Mackellar Poetry Awards seek to capture the imagination of school students across Australia, inspiring them to express their thoughts and feelings through the medium of poetry, in their pursuit of literary excellence. A recent theme was Rich and Rare, however students were encouraged to take inspiration from wherever they may find it. 
Do You Really Know Me?
Do you really know me?
Alone is how I feel.
Do you really know me?
The layers you must peel.
Do you really know me?
Do you know what I go through?
I don't even know me,
How possibly could you?
Mary-Go-Round Student Newspaper

Students who are selected to produce our student newspaper, The 'Mary-Go-Round' team work collaboratively as journalists, graphic designers, photographers and editors to publish at least once a term this wonderful and inspiring student newspaper. One edition each year is also entered into the ATOM Front Page Competition

With the support and guidance of their Enrichment teacher a range of topical articles are written, along with opinion pieces, sports reports and entertainment pages. 

Publishing regular editions of the Mary-Go-Round requires a collaborative effort, which encourages team building and confidence, as students work together to produce a finished newspaper with quality content. So impressive is our student newspaper, that in 2021 we were a finalist in the ATOM awards! We are currently awaiting the announcement of the 2022 ATOM Front Page Competition. 
Mathematic Enrichment (including Maths Olympiad)
Facilitating a mathematic enrichment program each year is a fabulous way of ensuring students who demonstrate exceptional mathematic skills are able to be extended with a range of problem solving challenges. 
Our school based mathematic enrichment program requires students to work both individually and collaboratively, utilising various strategies to solve worded problems. 
Problem-solving in mathematics supports the development of:
The ability to think creatively, critically, and logically.

The ability to structure and organize.

The ability to process information.

Enjoyment of an intellectual challenge.

The skills to solve problems that help them to investigate and understand the world.
If, and when appropriate, students can also have the opportunity to participate in the Maths Olympiad Competition through the Australiasian Problem Solving Mathematical Olympiads. 
This Olympiad is specifically designed to stimulate and challenge students and teaches major problem-solving strategies and strengthen students' mathematical intuition. The main aims of the program are to:
Introduce students to important mathematical concepts.

Teach major strategies and develop flexibility for problem-solving.

Foster creativity and ingenuity and strengthen intuition.

Stimulate enthusiasm and enjoyment of mathematics.

Provide the satisfaction, joy and thrill of meeting challenges.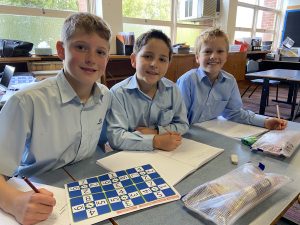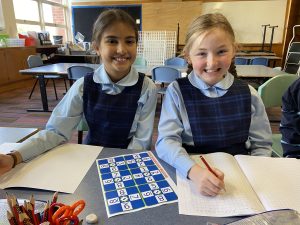 Supporting Your Child Every Step of the Way
"Personalisation is about connecting learning to children's lives and the ways they learn best. Children are taught to think about how they learn and what makes a good learner." – Performance beyond expectation Hargreaves and Harris, 2011
While St Mary's School is very proud to be able to offer a range of class Enrichment and Extension Programs as outlined above, through differentiation and personalisation, "enrichment" takes place on a daily basis for all students who are known and are always nurtured and challenged to be the best they can be.
A Reminder of Our Learning Approach:
We believe at St Mary's that

learning is a meaningful lifelong process

and that children need to be

active participants

in their learning to gain the necessary life skills for their future.

We believe in providing a learning environment where

parents are seen as the primary educators of their children

; the

school staff are the learning facilitators

. As a Catholic School,

Christ is the guiding light

in the lifelong process of learning and loving.

Literacy and numeracy programs are given priority

at St Mary's as they are the core to learning many other skills and understandings of our world. But, it is our shared faith in Christ that permeates all that happens at St Mary's.
We are always available for a chat to discuss the many ways in which your child may benefit from a St Mary's education. 
Contact our office to arrange a time for a one-on-one meeting with our Principal, Shane Tobin, to discuss your child's future with St Mary's. 
Tel: (03) 9571 1358 
Email: office@smmalverneast.catholic.edu.au