2020 Annual Report to the Community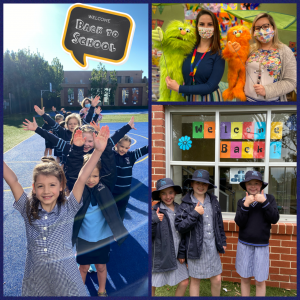 A message from our School Principal…
In 2020, despite the impact Covid-19 had on all schools, St Mary's School enjoyed continued opportunities to build on previous connections and partnerships with a range of institutions and consultants to support staff professional learning and deliver improvements in student outcomes. This work is underpinned by our vision to use evidence based practice consistently to achieve an exemplary learning community in which all can flourish.
I wish to acknowledge the important role that was also played by a range of essential parent bodies in the life of St Mary's School. These include, our Parish Education Advisory Board (PEAB) who provide advice on the strategic direction for our school, our Parent Committee who do so much to support significant fundraising and the development of social capital, and our Parish Pastoral Council, who are working to support Monsignor Stuart and our community in the implementation of the recently developed Ten Year Vision for the Parish of Holy Eucharist and St Mary's. I am very proud of all that we have achieved by working so well together. I am equally excited about the possibilities that lie ahead as we look to build on the exceptional success of our response to the unforeseen and unimaginable demands of 2020, and consider what can be done in future to further these achievements.
I look forward to collaborating with you in 2021 and beyond, and thank you for your wonderful support; it is this support that makes St Mary's such a 'unique' place to be!
Shane Tobin
Principal
We invite you to download and read our 2020 Annual Report to the Community to find out more.