While some children stay in the same primary school through to Year 5 and Year 6, others move beforehand to their secondary school. 
But what are the benefits of staying in the same primary school until the end of year 6? 
How does St Mary's Malvern East prepare students for their senior years? 
We're covering everything you need to know.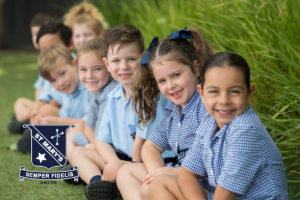 We know how difficult it can be to make hard decisions around your child's education as a parent or carer. One of those decisions may be whether or not your child will move onto a private school for Year 5 and beyond. It's something that takes much thought, but like many decisions, the best way to find your answer is to consider all options so that you can discover what best suits you and your child.  
At St Mary's Malvern East, we understand that those final two years are critical in a child's education. It's where they develop essential leadership skills such as confidence, independence and critical thinking. Children should be provided with the best opportunities to grow and experience success, no matter what they want to do in life.
Personalised Teaching and Learning at St Mary's School
We believe our senior school (Year 5 and Year 6) prepares students academically and socially for their secondary school education and beyond and provides many wonderful experiences and opportunities for student leadership. 
All students are at the forefront of curriculum design and planning. As such, students can access the Victorian Curriculum and the Religious Education Curriculum as a Catholic School. Ongoing assessments and data analysis sessions are vital components of planning and personalised learning.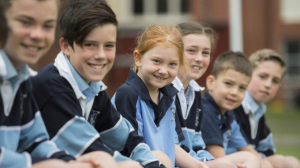 Students at our senior school are given priority access to a range of enrichment opportunities to provide them with the skills they need to thrive as they move into the next phase of their lives and become young adults. 
So, what exactly does our senior school have to offer at St Mary's in Malvern East?
YEAR 5 Experiences and Opportunities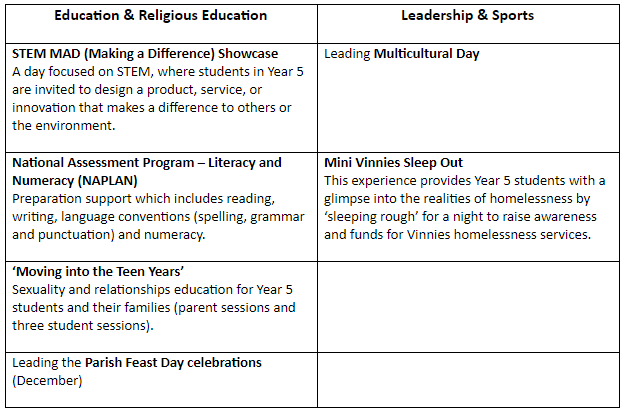 YEAR 5 and YEAR 6 Experiences and Opportunities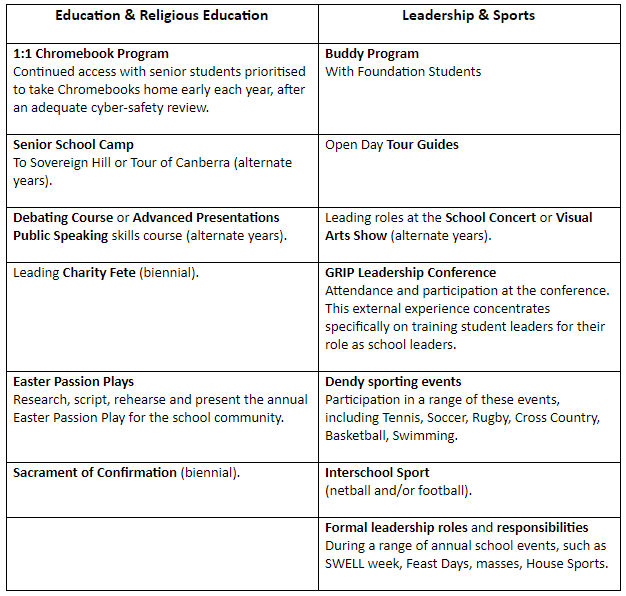 YEAR 6 Experiences and Opportunities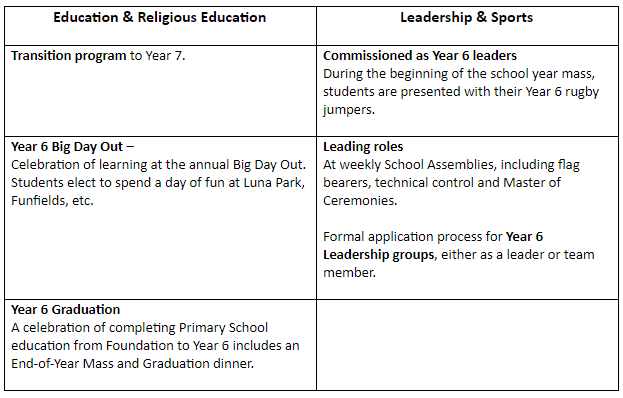 Unique Opportunities, Personalised Experiences, Priority Access
"Learners are supported to engage in a broad range of learning experiences, both within and beyond the curriculum." Horizons of Hope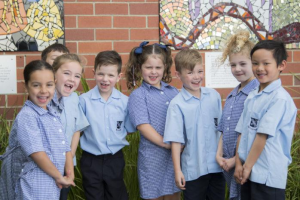 Regardless of your decision, we are honoured and humbled that you have selected St Mary's as a part of your child's educational journey. And if you do decide to continue your journey with us through Years 5 and 6, you know your child will have priority access to the best enrichment opportunities and experiences.
Students who remain at St Mary's for Year 5 will also benefit from unique opportunities in 2022, including preparation and support as Senior School Leaders, mentoring for Leadership Groups, and a Senior School Leadership badge at Commissioning Mass.
We look forward to seeing your child grow and thrive as they continue their incredible journey.
Parent Testimonials
What do other parents think of St Mary's senior school?  See what they have to say about their experience being part of our unique program. 
"My son has thoroughly enjoyed being a senior member of the school. There is so much to look forward to with excursions, sport and of course camp. He loves being a digi tech leader and showing off his skills. He is a different kid this year, and I think it's all the leadership opportunities he's had, that have bought a new lease on his school life." 
– Kris
"We have watched our three children's education, social and leadership abilities flourish in an environment where they have felt supported, heard and encouraged to challenge themselves to grow as future leaders in society and to help those who are disadvantaged." 
– Ross and Diana
"St Mary's provides a unique leadership program for its Year 5 and 6 students – public speaking courses, leadership conferences, a trip to Canberra, STEM projects, community projects and so much more. St Mary's staff members and external experts are there every step of the way to support students in their development. This has provided my daughter with so many opportunities to develop and grow – all within a caring and supportive community environment." 
– Linda
"The exceptional leadership skills my son has developed, together with a sense of ownership and responsibility will benefit him long after he leaves St Mary's." 
– Josie
We are always available for a chat. 
Contact our office to arrange a time for a one-on-one meeting with our Principal, Shane Tobin, to discuss your child's future with St Mary's. 
Tel: (03) 9571 1358 
Email: office@smmalverneast.catholic.edu.au